Custom Hot Wheels Ford Gt 40 Race Custom Painted Orange And Blue
Custom Hot Wheels Ford Gt 40 Race Custom Painted Orange And Blue
Each custom is taken apart, cleaned, stripped and repainted with custom AUTOMOTIVE paint! These are carefully selected and opened NEW MINT ON CARD Hot Wheels!
We VERY CAREFULLY open the original package so the car can be reinserted (Backwards, all my cars go back in the package backwards)
No drill heat removal on plastic bottom cars leaving the original rivets intact
We carefully disassemble the car and make any repairs necessary
Strip all the original paint both inside and out. At this point they are bare metal and ready to be primed!
One last cleaning before spray time.
The paint is cured in an oven at 170 degrees for 2 hours
Now we pre-fit the body, windshield, interior, wheels and base
Now the bottoms are reattached.
After full assembly and proper drying time they're given a soap and water bath and the final HAND POLISH to be ready for their new life!
We VERY CAREFULLY reinsert the car into the package and glue it shut.
VISIT THE WEBSITE FOR EVEN MORE FUN!
http://MuncleMikes.com
#HotWheels #MuncleMikes #CustomHotWheels #HotRod #RatRod #MuscleCar
Custom Hot Wheels Ford Gt 40 Race Custom Painted Orange And Blue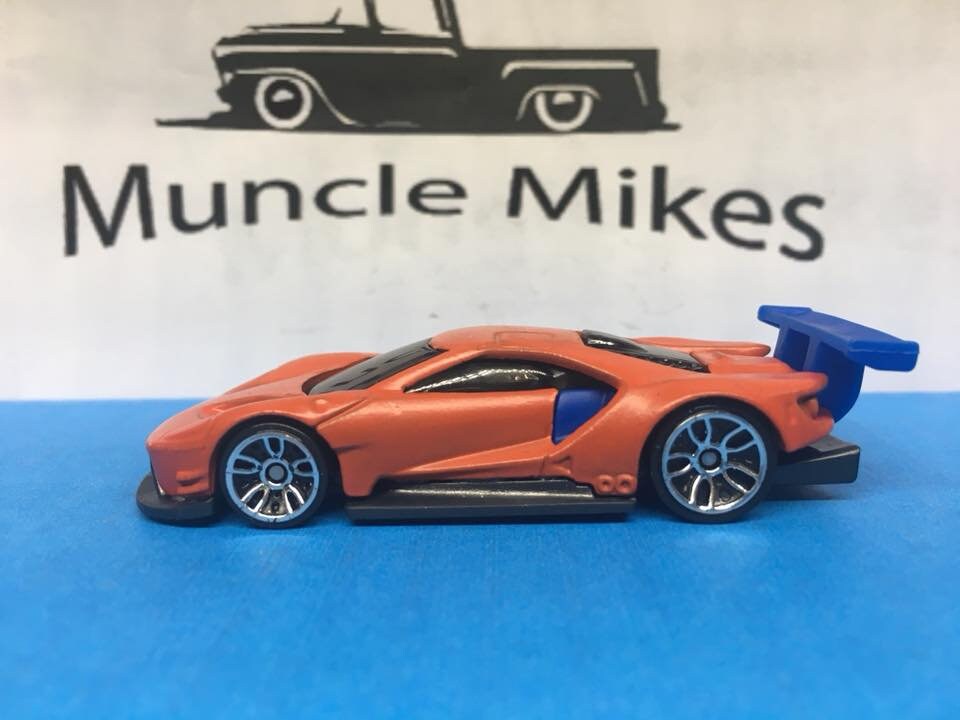 Specification:
Custom Hot Wheels Ford Gt 40 Race Custom Painted Orange And Blue
| | |
| --- | --- |
| Weight | .05 lbs |
| Dimensions | 6 × 5 × 4 in |
Reviews
Only logged in customers who have purchased this product may leave a review.
Sorry no more offers available
Custom Hot Wheels Ford Gt 40 Race Custom Painted Orange And Blue