Cars And A Case! Awesome Collectible Hot Wheels And Matchbox With A Display Case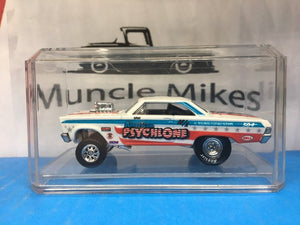 Cars And A Case! Awesome Collectible Hot Wheels And Matchbox With A Display Case
Muncle Mikes Custom Hot Wheels, Custom Matchbox & Custom Johnny Lightning Cars
This is a FACTORY, open car that includes a clear, stack-able display case!
EACH CAR COMES WITH A SWEET DISPLAY CASE!
Super clean looking and super sweet to collect and show off!
ADD A WHEEL SERVICE: Add Wheels And Rubber Tires To Any Car For Just $10 More!
Please make sure and take a minute to join the newsletter and give a like on Facebook! If you don't see what you like just ask odds are we have it or can get it
Sorry, there are no products matching your search.