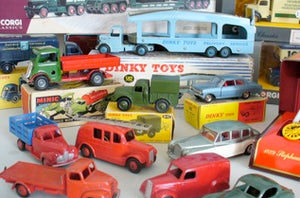 Selling collectibles can be a great way to make money. There are many different types of collectibles, from antiques to memorabilia to vintage items. To be successful at selling collectibles, you need to know the market, be able to spot trends, and have an eye for quality and rarity.
First, you need to research the collectible market to understand what types of items are popular and what is in demand. You can do this online or by visiting antique stores and flea markets. You should also read up on the history of the particular collectibles that interest you. Knowing the rarity, value, and quality of an item will help you determine the correct price when you are selling.
Next, you need to set up a shop to display and sell your collectibles. Depending on your budget, this could be a physical store, an online shop, or even a booth at a flea market. You can also use social media to promote and advertise your items. MuncleMikes.com ;) 
Finally, you need to be aware of the trends in the collectible market. Knowing when to buy and sell is key to making a profit. You also need to be prepared to invest in the items you sell. You may have to buy in bulk or buy from other sellers so that you can offer a wide range of collectibles.
Selling collectibles can be a great way to make money, but it does require knowledge and dedication. With the right research and approach, you can make a profit from selling collectibles.