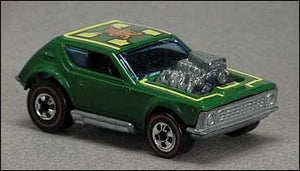 Gremlin Grinder 1975 Flying Colors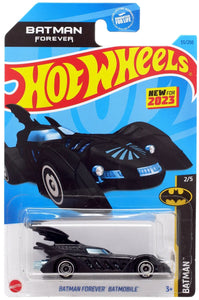 Hot Wheels has evolved over the past 50 years from a simple die-cast car toy line into a global brand with innovative products and a thriving fan base. From its nostalgic roots to its modern-day influence, Hot Wheels has a long and rich history.

The origin of Hot Wheels dates back to 1968 when Mattel introduced the first 16 die-cast cars. Called the Original 16, these vehicles were designed with attention to detail, making them appealing to fans of both cars and toys. The cars were so popular that a new line of models appeared every year and eventually the brand grew to include sets, playsets, and other related products.

Throughout the years, Hot Wheels has stayed true to its core focus on cars and play. The brand has embraced innovation, introducing products that are unique and entertaining for kids and adults alike. This includes inventions like the track builder, stunt sets, action figure cars, and custom car servers. Hot Wheels cars are also frequently embraced by car enthusiasts, with customized hot rods and low riders being built that incorporate classic Hot Wheels models.

Hot Wheels has extended its reach with movie and game tie-ins, as well as featured in commercials and on apparel. The brand continues to flourish in the digital age, with spin-off versions of the classic toys available to purchase on app stores and websites. With its vibrant mix of vehicles and imaginative play sets, Hot Wheels has become a household name that continues to influence generations of fans.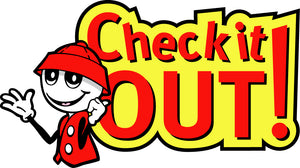 20% OFF AT THE WEBSITE - MEMBERS ONLY!
EXCLUSIVE CARS - MEMBERS ONLY!
DISCOUNTED CUSTOMS - MEMBERS ONLY!
SEE IT FIRST BEFORE ANYONE ELSE DOES! GET IT CHEAPER THAN EVERYONE ELSE DOES!
Subscriber group
A place for subscribers of Muncle Mikes Customs to discuss topics and see exclusive posts.
Exclusive content
Posts, videos, photos and polls that only subscribers can see.
Live videos
Exclusive Broadcasts only accessible to subscribers of Muncle Mikes Customs.
Subscriber badge
A special badge displayed next to your comments on Muncle Mikes Customs posts and live videos.
Discounts
Premier discounts on merchandise and other products, available only to subscribers of Muncle Mikes Customs.
Recognition post
A post on Muncle Mikes Customs celebrating new subscribers.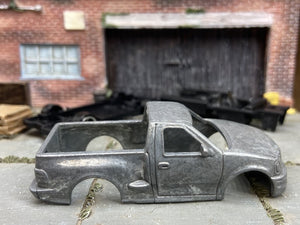 Build Your Own Hot Wheels: DIY Hot Wheels Kits to Build Your Own Car
Building your own Hot Wheels cars can be a fun and rewarding experience. Not only do you get to customize and build your own car that looks exactly the way you want it to, but you get to experience the fun of putting it all together. Building your own Hot Wheels cars can be a great way to get creative and learn new skills. Understanding how to put together pieces and pieces of your car can teach valuable skills in problem solving and engineering.
Putting together different components to create something new can be a fun and rewarding experience. Collectors of Hot Wheels cars will enjoy the challenge of building their own cars. Not only can they find and acquire their favorite pieces and pieces, but they can customize and personalize each car to their liking.
Building your own Hot Wheels cars is also a great way to bond with friends and family. Getting a group together to build cars together can be a fun activity. Plus, it can be a great way to get everyone engaged and focus on the same goal together. Overall, building your own Hot Wheels cars can be a stimulating and fun experience.
No matter if you are a collector or just looking for a fun project to do, you can get creative and have a blast building your own custom cars.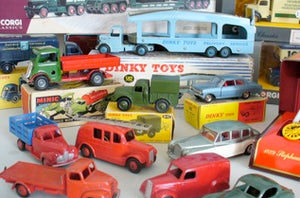 Selling collectibles can be a great way to make money. There are many different types of collectibles, from antiques to memorabilia to vintage items. To be successful at selling collectibles, you need to know the market, be able to spot trends, and have an eye for quality and rarity.
First, you need to research the collectible market to understand what types of items are popular and what is in demand. You can do this online or by visiting antique stores and flea markets. You should also read up on the history of the particular collectibles that interest you. Knowing the rarity, value, and quality of an item will help you determine the correct price when you are selling.
Next, you need to set up a shop to display and sell your collectibles. Depending on your budget, this could be a physical store, an online shop, or even a booth at a flea market. You can also use social media to promote and advertise your items. MuncleMikes.com ;) 
Finally, you need to be aware of the trends in the collectible market. Knowing when to buy and sell is key to making a profit. You also need to be prepared to invest in the items you sell. You may have to buy in bulk or buy from other sellers so that you can offer a wide range of collectibles.
Selling collectibles can be a great way to make money, but it does require knowledge and dedication. With the right research and approach, you can make a profit from selling collectibles.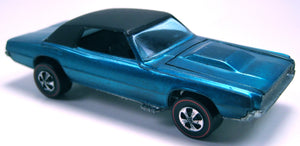 Hot Wheels Spectraflame paint is a special paint used to give Hot Wheels cars their iconic look. It is a mix of metallic flakes, pearl pigments, and other components that give it a unique, highly reflective finish. The Spectraflame paint process involves several steps, including a base coat, a mid-coat, and a clear coat.
The base coat is applied using an electrostatic powder-coating technique, which creates a durable and uniform finish. The mid-coat is where the unique colors and effects are achieved; this is done by mixing special pigments, pearlescent flakes, and other components to create the desired colors and effects. The clear coat is then applied to give the cars a glossy finish and help protect the paint from wear and tear.
The colors and effects created by the Spectraflame paint process are truly remarkable; they create a unique, eye-catching look that has become synonymous with Hot Wheels over the years. The colors are vibrant, the pearlescent flakes give the cars a shimmering effect, and the clear coat helps protect the paint and make it look even more impressive.
The process of creating Hot Wheels cars with Spectraflame paint is a labor-intensive one, but it is well worth the effort. The unique colors and effects that are achieved are unlike anything else in the toy car market, and they help make Hot Wheels cars some of the most collectible toys ever created.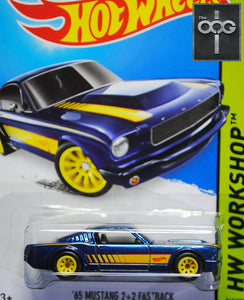 Hot Wheels Treasure Hunts began in 1995 and are considered to be one of the most popular series of Hot Wheels cars ever produced. The idea behind them was to create a series of cars that were highly sought after and limited in production. The first series of Hot Wheels Treasure Hunts featured 12 cars, each of which had a special logo on the packaging that identified it as a Treasure Hunt car. The logo changed with each series and the cars were often harder to find than regular Hot Wheels releases.
The cars were originally released in the United States but eventually became available in other countries as well. The cars were usually packaged in special "treasure hunt" boxes and often featured exclusive designs and decos. They were designed to be highly collectible and to drive up demand. The cars often had a premium price point due to their limited availability and exclusive designs, which made them highly desirable to collectors.
Today, Hot Wheels Treasure Hunts are still highly sought after and remain popular among Hot Wheels collectors. They are often featured in Hot Wheels collector clubs and conventions, and regularly fetch high prices at auctions. They are also featured in many online stores and outlets, making them accessible to all collectors.
In 2004, Hot Wheels released its first ever "Treasure Hunt Super Tuner" set. This set consisted of four special vehicles with realistic details and custom wheels. The set also included a special display case for the cars.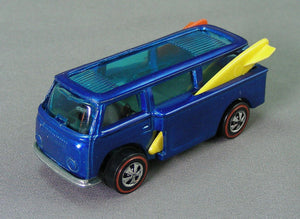 The most valuable Hot Wheels car is the 1968 "Custom Volkswagen" Beach Bomb. This car was a prototype produced by Mattel, and it is the only known example to exist. It is the rarest and most sought-after Hot Wheels car, with an estimated value of up to $150,000.
The Beach Bomb was designed to feature rear-loading surfboards, but the design proved to be unstable and the car was never put into production. It was designed by Larry Wood, and was produced in both green and pink.
Due to its rarity, the Beach Bomb is highly sought after by collectors and can fetch a high price at auction. Recently, one example sold for $72,000. The Beach Bomb is a sought-after piece of Hot Wheels history, and it is sure to remain a valuable collector's item for decades to come.
The Hot Wheels 1968 Beach Bomb is a classic die-cast car from the Hot Wheels line of toy cars and trucks. The Beach Bomb was released in 1968 and has since become one of the most sought-after Hot Wheels cars. The car is a replica of a Volkswagen Type 2 microbus, with a surfboard mounted on the roof and a bright paint job. It was designed by Larry Wood, and it is one of the rarest and most valuable Hot Wheels cars.
The Beach Bomb has a fiberglass body, with a plastic interior and metal base. Its paint job is a two-tone yellow and green, with a surfboard on the roof. It is one of the first cars from the Hot Wheels line to feature a surfboard, and the only one to feature two on the roof. The Beach Bomb was released in both redline and blackwall tires, with the redline version being more valuable.
The Beach Bomb was only released for a short period of time, and as a result, it has become one of the most sought-after Hot Wheels cars. It has been re-released over the years, but these cars lack the originality of the original Beach Bomb. As a result, the original 1968 Beach Bomb has become highly collectible and can sell for thousands of dollars. It is a true classic, and a must-have for any serious Hot Wheels collector.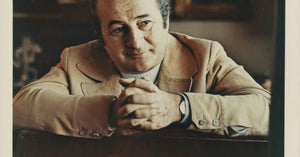 Elliot Handler was born in 1916 in New York City. He was the son of Jewish immigrants and moved to Los Angeles with his family at the age of 8. He attended Los Angeles City College and graduated in 1939.
Handler started a small business in 1942 with his wife, Ruth, manufacturing picture frames. He soon realized he had a knack for repairing and designing plastic items, and began producing dollhouse furniture.
In 1945, Handler, his wife, and a friend, Harold "Matt" Matson, formed a partnership, calling it Mattel Creations. They opened a small office in the back of their house and began selling toys. The company soon gained recognition for its innovative products, such as the Uke-A-Doodle musical instrument, and Handler and Matson were able to purchase a larger facility for their business.
In 1959, Mattel Creations was incorporated, and Handler was appointed President and CEO of the company. He was known for his creative ideas, such as the use of television advertising to promote Mattel's products, which helped the company become one of the largest toy companies in the world.
Handler was also instrumental in developing several of Mattel's most iconic products, including the Hot Wheels line of die-cast cars and the Barbie doll. The Barbie doll, which was named after Handler's daughter, was introduced in 1959 and quickly became an international sensation.
Handler remained with Mattel until his retirement in 1975. He passed away in 2011 at the age of 95. He left behind a legacy of innovation and creativity that will be remembered for generations to come.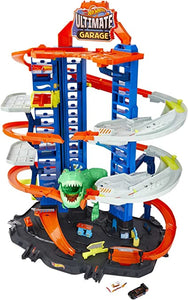 Are your kids ready to take their Hot Wheels to the next level? Look no further than the Hot Wheels Ultimate Garage Moving T-Rex Dinosaur. With 100+ 1:64 scale vehicles, this 3-ft tall garage is sure to provide hours of entertainment. Kids can explore the two levels of adventure and watch their cars speed around the track. The T-Rex dinosaur moves too, adding to the excitement. With two included toy cars, they can get started playing right away. Get your kids the Ultimate Garage Moving T-Rex Dinosaur today and let their imaginations run wild!
The Hot Wheels Toy Car Track Set City Ultimate Garage Moving T-Rex Dinosaur is an impressive and unique car track set that will be sure to engage and excite your little ones. This Hot Wheels set comes with over 100 1:64 scale vehicles, and an impressive 3-ft tall T-Rex dinosaur that moves when you press a button. The city garage is loaded with interactive features, such as a working elevator, a two-lane racetrack, a car wash, and more. Kids can use the included two Hot Wheels cars to explore the garage and race around the track. The set also comes with a loop and a spiral lift that you can use to create your own custom track layouts.
This Hot Wheels set is perfect for inspiring imaginative play and developing problem-solving skills. With over 100 cars, your child can collect and customize their own fleet of cars. The T-Rex also provides an exciting dynamic to the set, adding an element of surprise as it moves around the track. The 3-ft tall size makes it a great centerpiece for any playroom or bedroom. Kids can even use the included 2 Hot Wheels cars to explore the garage and race around the track.
Overall, the Hot Wheels Toy Car Track Set City Ultimate Garage, is an awesome way to get your little ones engaged in imaginative play. With its impressive size, interactive features, and over 100 cars, it will be sure to provide hours of fun.