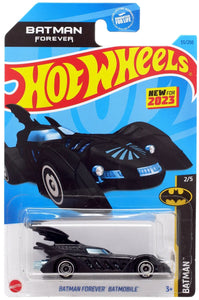 Hot Wheels has evolved over the past 50 years from a simple die-cast car toy line into a global brand with innovative products and a thriving fan base. From its nostalgic roots to its modern-day influence, Hot Wheels has a long and rich history.
The origin of Hot Wheels dates back to 1968 when Mattel introduced the first 16 die-cast cars. Called the Original 16, these vehicles were designed with attention to detail, making them appealing to fans of both cars and toys. The cars were so popular that a new line of models appeared every year and eventually the brand grew to include sets, playsets, and other related products.
Throughout the years, Hot Wheels has stayed true to its core focus on cars and play. The brand has embraced innovation, introducing products that are unique and entertaining for kids and adults alike. This includes inventions like the track builder, stunt sets, action figure cars, and custom car servers. Hot Wheels cars are also frequently embraced by car enthusiasts, with customized hot rods and low riders being built that incorporate classic Hot Wheels models.
Hot Wheels has extended its reach with movie and game tie-ins, as well as featured in commercials and on apparel. The brand continues to flourish in the digital age, with spin-off versions of the classic toys available to purchase on app stores and websites. With its vibrant mix of vehicles and imaginative play sets, Hot Wheels has become a household name that continues to influence generations of fans.