DIY Hot Wheels Cars - Start Customizing Hot Wheels Your Way! Build Your Own Hot Wheels Cars - Items tagged as "Corvette c7 z06"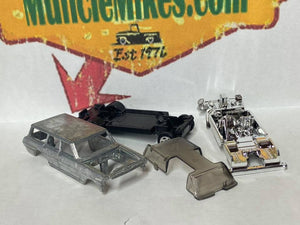 DIY Hot Wheels Cars, DIY Matchbox Cars - Create Your Own Custom Hot Wheels And Matchbox Cars With DIY Hot Wheels Kits
Super easy to build DIY Hot Wheels Kits come ready to paint your own way. If you enjoy customizing and making things, these DIY Hot Wheels Cars are a great way to start! Paint them the way you like, add the wheels you want. Slamming graphics and then just glue and snap them together, Super Easy - Super Fun!!!
IT'S SUPER FUN AND EASY TO DO! GLUE AND PAINT IS ALL YOU NEED! 
WATCH THE VIDEO AND SEE WHAT THEY'RE LIKE! GET MORE THEN ONE!
Builders Tips:
These awesome custom Hot Wheels kits are stripped and ready to paint. We recommend Dupli-Color automotive paints

Make sure and get yourself a

 

decal sheet

 

and some

 

custom wheels

 

to go with your hot rod
The kits are designed to "click together" but you may want to use your favorite model glue for extra hold
Use the same painting system, scratch fill primer, top coat, clear coat
Make sure and check out the Hot Wheels how to videos over on our YouTube channel