Home
→
European Hot Rods - Custom Hot Wheels - Custom Matchbox Cars

European Hot Rods - Custom Hot Wheels - Custom Matchbox Cars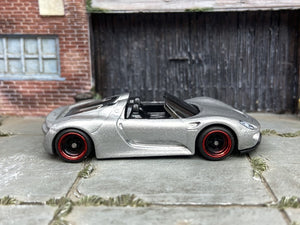 European Hot Rods Euro Style Hot Wheels and Matchbox! 
If you're into refined and luxury and all that, this is the place for you! Fast, Low and Bad to The Bone! BMW - Mercedes - Porsche - Lamborghini and the other fast and British! 
I try very hard to be affordable and collectible. I know your money is hard to come by and hard earned!!
How Wheels and Matchbox Mainline Wheel Swaps Start At $14.50
Custom Hot Wheels With Rubber Tires are truly unique! There's nothing like the feel of an Old Hot Wheels With Rubber Tires in your hand. The weight and the feel make them collectors favorites!
Custom Hot Wheels With Rubber Tires - Custom Built Rubber Tire Hot Wheels - Old Hot Wheels With Rubber Tires
Join The Rubber Tire Hot Wheels Club And Get A New Sweet Rubber Tire Hot Wheels each Month! Join Now